Windham County Connecticut Genealogy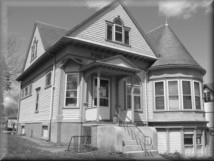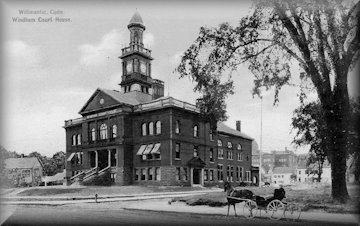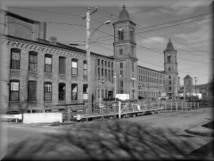 Welcome to Windham County CTGenWeb







Thank you for visiting Windham County CTGenWeb, part of the USGenWeb Project. Your participation is very welcome! 2016 was the USGenWeb Project's 20th year of volunteer service to the genealogical community. Whether you are just getting started in your research, or have been an avid genealogist for years, I hope you will find guidance and helpful information here to enhance your search.

No contribution is too small to be of help to fellow researchers, so if you have something to share, please let me know! I am Patricia ("Pat") Sabin. My interest in Windham County is through my Sabin and related families of Pomfret and Woodstock. I do not live in Connecticut, and unfortunately, may not be able to answer personal research questions. I will try to point you in the right direction. If you follow the links at the top of the page, you'll find excellent primary research material. Also, you will find many resources linked from the main page at The CTGenWeb Project.




Brief History Of Windham County, Connecticut

In the early commerce between the colonies of Massachusetts and Connecticut a popular route over the land was through the region now covered by Windham county. Remote from the sea shore, and possessing no navigable lakes or rivers, it was perfectly reasonable that this territory should be for a time overlooked, or rather that it should be passed by as a goodly land for the home-seekers in a new world to locate upon. Accessibility by water was to the first settlers an almost absolutely essential feature in any site chosen by them for the planting of a little colony. But we may well imagine that the fertile valleys and hills of this beautiful region, and the picturesque attractions of the future Windham did not long remain unnoticed. The land became known to the English about the year 1635. When, about that time, the early colonists began to traverse the hideous and trackless wilderness, on the way from Massachusetts to the Connecticut river, tradition tells us their encampment for the night was on Pine hill in Ashford. A rude track, called the Connecticut Path, obliquely crossing the Wabbaquasset country, became the main thoroughfare of travel between the two colonies. Hundreds of families toiled over it to new homes in the wilderness. The fathers of Hartford and New Haven, ministers and governors, captains and commissioners, government officials and land speculators, crossed and recrossed over it. Civilization passed to regions beyond but made no abiding place here for more than half a century.



One of the most indefatigable land speculators of that period was Mr. John Winthrop. In Massachusetts, in Rhode Island, in Connecticut and upon Long Island his tracks may be seen, as, first in one locality and then in another, he obtained title more or less perfect to the wild lands occupied by the Indians. Here in the territory now occupied by Windham county he was the first Englishman to receive from the natives a deed for an indefinite quantity of land. This conveyance beats date November 2d, 1653, and purports to have been given by James, sachem of Quinebaug, and confirmed by Massashowitt, his brother, and also to have been made with the consent, full and free ; of Aguntus, Pumquanon, Massitiarno, his brother, and Moas, and all the rest of the chief men of these parts; The confirmation by other than James was made on the 25th of the same month, the writings being witnessed by Richard Smith, Samuel Smith, John Gallop, James Avery and William Weloma.





If you have any comments or contributions for Windham County, please contact me, Pat Sabin, County Coordinator, 2018 E-Mail:patricia.sabin@comcast.net Alternate: patriciasabin2012@gmail.com

FYI - COUNTY COORDINATOR'S ROLE. As County Coordinator, my job is to accept, format, and upload volunteer contributions, including cemetery transcriptions, (done on site, or from published cemetery records), census records, birth records, death records, obituaries, biographies, historic newspaper articles, etc. I live in metro Atlanta GA, and regret that I am not in a position to do primary research. I hope that the information contained on this site will benefit your genealogy research.

YOUR CONTRIBUTIONS ARE WELCOME! I host counties in several states, so please put the county name in the subject line of your email. If you are transcribing from a published history or genealogy book, please check the copyright date. Generally, a reference copyrighted prior to 1923 is in the public domain.

DISCREPANCIES. As you browse these pages, if you find a broken link, or what you believe is an error in a transcription, please send me the page URL (web address), and I will check it out. Local history from newspaper articles or published obituaries or biographies is transcribed from the original document or historic reference. If you believe that there is an error in an article or record, please give me the web page address, and your explanation of the item that you believe to be incorrect. I will not change the transcription, but can add further explanation below the article or record.

BOUNCING EMAILS. Many of the contributions to this site, including surname registrations, may date back to the 1990's. Unfortunately, unless researchers notify me of a change in their email addresses, I do not have contact information.


Thanks to Julie Middleton for her dedication to Windham County Genealogy 2008-2016 . We will miss you, Julie! The Original Windham County Site was created & maintained by Elaine Merrell , County Coordinator, 1996-2008. Elements of the current page design were inspired by Maureen Mead. You all have my profound appreciation!

Please bear with me while I update, reorganize, and make Windham County CTGenWeb little more mobile friendly. PLEASE let me know if you find any broken links.

© CTGenWeb - The Connecticut GenWeb Project
www.ctgenweb.org


Site last updated: 01/02/2018