[ UP ] [ USGenWeb New London, CT ] [ USGenWeb Norwich, CT ] [ USGenWeb Windham, CT ]
[ USGenWeb Plymouth, MA ]




New London Genealogy Related Sites
Helpful Genealogy Links
general, booksellers, cem/obits, maps, copyright/citing, online multi-media, genealogy programs, search engines, societies, tools...

Wonderful genealogy related papers by Sharon Barrows Sanzo:
Top


| | |
| --- | --- |
| | New London History |
New London, located in southeastern CT at the mouth of the Thames River, is bounded on the north and west by Waterford, on the east by the Thames River and on the south by Long Island Sound. It covers 7.3 sq. miles and has a population of approx. 27,000.
The town, first settled in 1646, was founded by John Winthrop, the younger - son of the John Winthrop who led the second Puritan emigration from England. The town was named in 1658 and wasn't incorporated until 1784.
"During the American Revolution, it was an important base for privateers, and it was attacked and burned in 1781 by British forces led by the former American general Benedict Arnold." 1
Several towns in New London County were formed from sections of New London:
Today New London consists only of the city of New London, a thriving port with ship building and repair facilities and home of the US Coast Guard Academy and Connecticut College.
1 "New London," in Funk & Wagnalls New Encyclopedia, Vol. 17 (New York: Funk & Wagnalls, Inc., 1979), p. 304.
New London History site(s) on-line:
New London Welcomes you!
History of Starr Street
What Does the Custom House Mean to New London?
Historical Sites in New London, Connecticut
New London -- CT -- Facts -- History
The Rogerenes of New London County, Connecticut
Top


Vital Records:


IMPORTANT: Be aware, no public access for genealogy purposes to birth records of the last 100 years is allowed in the State of Connecticut unless you are a certified member of a Connecticut incorporated society such as Connecticut Society of Genealogists . Only the following may access birth records (100 yrs. or less):

New London Town and City Clerk's Office: c1750 - present records:

Do note, the town of New London with most of its civil records was burned during the Revolution
Vital Records: birth, marriage, death; Land Records; VA Records; Public Meetings' minutes; etc...
Cost: $5.00 with SASE for a certified copy of birth, marriage or death record
City Clerk: Michael J. Tranchida
New London City Clerk's Office
New London City Hall
181 State St., New London, CT 06320
Open: 8:30-4:00 PM weekdays
(860) 447-5205


Department of Public Health: 1897-present: Birth, Deaths and Marriage.

Connecticut State Library: VRs after 1865, Barbour Collection, Hale Collection, local newspapers before 1982, ...
Online Vital Records of the town of New London

Complete transcriptions with hyperlinked indexes of the following Vital Record sources:

New London Vital Statistics Copy, Vol. 1
[Woldf, Grace Shaw]. New London Vital Statistics from the Collated Copy from the Original Records, vol. 1 (S.I.: s. n., c1900?). Rebound copy in custody of the Memphis Public Library, Memphis, TN. Transcribed by Susan G. Taylor.
New London Town Records, Book 2
Woldf, Grace Shaw, comp. New London, Connecticut Town Records, book second (S.I.: G.S. Woldf, c1900?). Rebound copy in custody of the Memphis Public Library, Memphis, TN. Transcribed by Pamela J. Taylor.



Barbour Collection, Town of New London:

Cemetery Records

Church Records

Clerk of Superior Court where divorce granted.
Look-up Volunteer has:
Knox, Grace Louise and Ferris, Barbara B. Connecticut Divorces: Superior Court Records for the Counties of New London, Tolland & Windham, 1719-1910 (Bowie, MD: Heritage Books, 1987).



Marriage Records:

Probate Records:

New London Probate District (095)
181 Captain's Walk, P.O.Box 148
New London, CT 06320
Judge Mathew H. Greene - Judge of Probate
Clerk: Doris Sanders
Telephone: 860-443-7121
Fax: 860-437-8155
Hours: Mon.-Fri. 9:00-4:00
Top


New London Resources
Churches Libraries, Societies and Museums
Local Government Maps General area information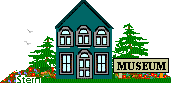 Libraries, Societies, Museums:

| | |
| --- | --- |
| | |

Maps:

MAGIC: Historical Scanned Map Collection
Clicking map and selecting "no-plugin" at the bottom opens it just fine. Clicking an area enlarges that area. Right mouse click map and select "Back" for previous map view.

Top


| | |
| --- | --- |
| | New London Roll Call! |
Calling for Town of New London Surnames!
Have you researched a New London family surname? Do you have a website with genealogy data on-line of a New London surname/family? If so come add your surname(s) to this listing with your website or E-mail address so others with similar interests may share. This listing will contain first the New London related surname and then the researcher's website or E-mail address.
Volunteers needed!!! Click: HERE

Top


Top


Volunteers needed!!!
Do you have any New London, New London County or/and Connecticut resources such as published VRs, probate records, land records, burial records, church records, court records, histories, family genealogies, etc... in book, microfilm, or CD format? Please, contact me if you are interested in being a Look-up volunteer.
Do you have a website with any New London resources like transcripts of genealogies, VRs, or/and family genealogy charts, reports, etc... of New London families? Please contact me if you want a link on this site to yours.
Do you have any transcriptions of New London records or/and family genealogy reports in file format not up on the Internet anywhere? Please, contact me if you are willing to have them turned into a webpage(s) (HTML coded), linked to this site and credited to you.
Please use subject: New London Volunteer.

Top


Site Problems

Do note, I live no where near CT and have never lived in New London County. I have no other resources for the area than those on this site. If you have a problem with any pages or links on this site, please send an E-mail message to me:
Telling the specific problem.
Giving page address/URL of the page where the problem/broken link/etc... is located.

Using "New London site problems" as subject.


USGenWeb New London, CT, commenced 13 Apr 1999.
Site created, maintained, and hosted by Susan Taylor.
Last Updated: 26-Nov-2009
Copyright © 1999 - 2009 Susan Gascoigne Taylor