Welcome to Middletown Genealogy, part of the CTGenWeb Project!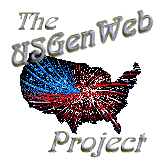 Middletown, Connecticut is located in Middlesex County, Connecticut. Situated on the Connecticut River, it gives easy access to major highways, airports, railroads, and other types of transportation. Within its 42.32 square miles you will find rural, suburban, and urban neighborhoods, with a historic downtown district. Middletown is home to almost 43,000 people. It is also home to 6 banks, 25 daycares, 1 hospital (Middlesex Hospital), over 20 public, private, and parochial schools, 45 religious facilities of various denominations, and Wesleyan University.
Though now a culturally diverse city, Middletown was originally held by the Wangunk Indians on its east bank and the Mattabessetts on the west bank. The first European settlers arrived in 1650 from the towns of Windsor, Hartford, and Wethersfield, CT. In 1653, the name "Middletown" was adopted because of its location between Windsor, CT and the mouth of the Connecticut River.
When Middletown was first settled by the white men, it covered more land than the present-day town. At that time, it included sections of Rocky Hill south to Haddam. The western side of town included a large section of present-day Berlin, and, on the east, it included East Hampton and Portland.
In 1784, Middletown was incorporated as a city with Jabez Hamilton as its first mayor. In 1785, the first local newspaper was published, The Middlesex Gazette. In 1938, the Arrigoni Bridge finally connected both sides of the river, named after Senator Charles J. Arrigoni of Durham.

Middletown article on Wikipedia

Society of Middletown First Settlers Descendants

Middletown Town Hall
245 DeKoven Drive & Court Street
Middletown, CT 06457
(860)344-3459
Hours: M-F 8:30a-4:30p

Russell Library
123 Broad Street
Middletown, CT 06457
(860)347-2528; reference - (860)347-2520
Hours: M-Th 9a-9p; Fri 12p-9p;
Sat 9a-5p (summer 9a-1p); Sun (Oct-May) 1p-5p


This library offers IBM & Macintosh computers as well as the Internet for public use. There is also a History Room. (Call the reference number for details of materials.)




Godfrey Memorial Library
134 Newfield Street (Rte 3)
Middletown, CT 06457-2534
(860) 346-4375 - Fax (860)347-9874
EMail: mailto:Library@Godfrey.org
Website: http://www.godfrey.org/
Hours: M 9a-8p; Tue-Fri 9a-4p


This library is open to the public and is free of charge. They house an amazing collection of local and state genealogical materials, as well as for the rest of New England and many other US States. They have information on European genealogy. There are hundreds of published family histories and military records available as well. Be sure to visit their website to learn more.



Connecticut State Library
Hartford, CT



VOLUNTEER RESEARCHERS



20040409 - Chrissy King -

ChrissyKing@hotmail.com Chris King lives in Middletown and has volunteered to visit cemeteries and the library in Middletown.


Be sure to THANK your volunteer for his or her time!


Middletown Queries on Ancestry.com

Archived queries from this site



Middletown Cemeteries

Calvary Cemetery
Bow Lane, Middletown
(860)346-2365

Congregation Adath Israel Cemetery
Pine Street, Middletown
(860)346-4709

CT State Veterans' Cemetery
Bow Lane, Middletown
(860)721-5842


Connecticut Valley Hospital Cemetery
Silvermine Road, Middletown


Indian Hill Cemetery
383 Washington Street, Middletown
Linus Baldwin, Caretaker
(860)346-0452
1850-present; non-sectarian; open sunrise to sunset
Office Hours - 8a - 4:30p, Mon-Fri
Cemetery records are on-site, searches by appointment
Staff is available for assistance


Industrial School for Girls Cemetery

Rear of Long Lane Farm

Maromas Cemetery
River Road, Middletown


Miner Cemetery
(860)632-1242

Mortimer Cemetery
557 Main Street
Coralynn has transcribed the inscriptions for this cemetery
After reviewing the inscriptions click on the "back" button
to return to this page


New Farm Hill Cemetery
Ridge Road, Middletown
(860)346-0271


Old Farm Hill Cemetery
Main Street, Middletown
Inactive, locked; key can be obtained from the firehouse
on Main Street
(860)344-3459 (town clerk's office)


Old Highland [Old Westfield] Cemetery

Highland District

Old Riverside Cemetery
Ridge Road, Middletown
(860)346-0271


Westfield

Pine Grove Cemetery
South Main Street Extension
Mailing address: Rte 17, PO Box 1404
Middletown, CT 06457
Kenneth Nelson, Sexton
1850's to present; non-sectarian; open 24 hours
Office hours: 8a - 3p Mon-Fri
Records are on-site
available for searches by office personnel only -
Requests are taken by phone or in writing only


Riverside [MacDonough] Cemetery


Saint John's Cemetery
65 Johnson Street, Middletown
(860)347-5626


349 Washington Terrace
Middletown, CT


Wesleyan University Cemetery [God's Acre]


Wesleyan University

West Street [Wilcox] [New Highland] Cemetery
Middletown, CT 06457
(860)235-5348

CHURCHES IN MIDDLETOWN, CT
There are over 45 different churches in Middletown. At the time of this publishing, I do not know what records are held. If you have any information on any of the Middletown Churches, please email me.





First Church of Christ
190 Court Street
Middletown, CT 06457
(860) 346-6657

First Baptist Church
93 Main Street
Middletown, CT 06457
(860) 344-8451

First United Methodist
24 Old Church Street
Middletown, CT 06457
(860) 346-3689




Some other links to Churches in Middletown

All denominations of Churches in Middletown

Middletown is up for adoption. If interested, email me.
Last updated: 20130122. .