Welcome | New | Cemeteries | Query | Photos | Probate | Town Index | Links | Lookups | Search

Ridgefield Town Clerk
400 Main Street
Ridgefield, CT 06877
(203) 431-2783
Hours: 8:30 am to 4:30 pm, Monday through Friday
Birth, Marriage and Death Records: 1709 to Present

Comments: Non-certified copies of birth, marriage and death records are not available.
---
Probate & Land Records
---
Ridgefield Probate Office
Jacquie Buckle, clerk
Judge Joseph A. Egan, Jr.
Clifford J. Hurgin Municipal Center, One School Street, Bethel, CT.
(203) 794-8508
Effective January 1, 2011, Ridgefield is part of the Northern Fairfield County Probate District, which is comprised of Bethel, Newtown, Redding and Ridgefield.
Hours: Monday through Friday, 8:30 am to 4:30 pm.
Probate Records: June 1841 to Present. Earlier probate records may be found in either Fairfield or Danbury Probate Offices.
---
Cemetery Records
---
Beers
Branchville
Catholic
Davis
Fair Lawn
Florida
Gamaliel Smith
Hurlbutt
Loungsbury
Mapleshade
Old Episcopal Church
Old Florida
Old Town
Rev. Battle Ground
Ridgebury
Ridgefield
Scott
Selleck
Seymour
Smith
St. Mary's
Town
NOTE: If you have cemetery or funeral home records from any of the cemeteries or funeral homes of Ridgefield, and would like to share these with the Fairfield County USGenWeb Project, please e-mail the CTFAIRFI County Coordinator. Thank you!
---
The Hale Collection of Connecticut Cemetery Inscriptions (1600's to 1930's) available through The Connecticut State Library
The Association for Gravestone Studies
278 Main Street, Suite 207
Greenfield, Massachusetts 01301
(413) 772-0836
---
Libraries
---
Ridgefield Public Library
472 Main Street
Ridgefield, CT 06877
(203) 438-2282

Hours: Mon, Wed, Fri 10:00 to 6:00; Tues, Thurs 10:00-9:00; Sat 9:00 to 5:00; Sun 1:00 to 5:00
---
Historical Societies
---
Ridgefield Historical Society
Email: ridgefieldhistory@sbcglobal.net
4 Sunset Lane,
Ridgefield CT 0687
(203) 438-5821
Hours: Tuesday through Saturday, 1:00 pm to 5:00 pm
Connecticut Society of Genealogists
PO Box 435, Glastonbury, CT 06033-0435
(203) 569-0002
---
Newspapers
---
The Ridgefield Press
Box 1019, Ridgefield CT 06877
(203) 438-1183
---
Sources:

[1] Hurd, D. Hamilton. History of Fairfield County, Connecticut. Philadelphia: J.W. Lewis & Co. (1881)
[2] Morrison, Betty Jean. Connecting to Connecticut. East Hartford: CT Society of Genealogists (1995)
[3] Lindberg, Marcia Wiswall. Genealogist's Handbook for New England Research. 3rd Ed. Boston: NEHGS (1993)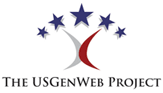 If you have questions, comments or contributions to this ongoing collective effort,
please e-mail County Coordinator.
© Copyright 1996 to 2014. Created November 26, 2006
Updated December 31, 2014
This town is up for adoption. If you are interested in volunteering, please contact Maureen Mead, County Coordinator.
Welcome | New | Cemeteries | Query | Photos | Probate | Town Index | Links | Lookups | Search