Welcome | New | Cemeteries | Query | Photos | Probate | Town Index | Links | Lookups | Search

---
Deaths in the Town of Greenwich 1850-1890
[Ledger p. 146]
This collection of birth, death and burial records was copied from ledgers at Greenwich,
Connecticut Town Hallby researcher Margot Rome in June 2007.
Although the title of these documents are "Deaths in the Town of Greenwich 1850-1890,"
it's the BURIAL dates which are most frequent. This collection of scans may not be complete.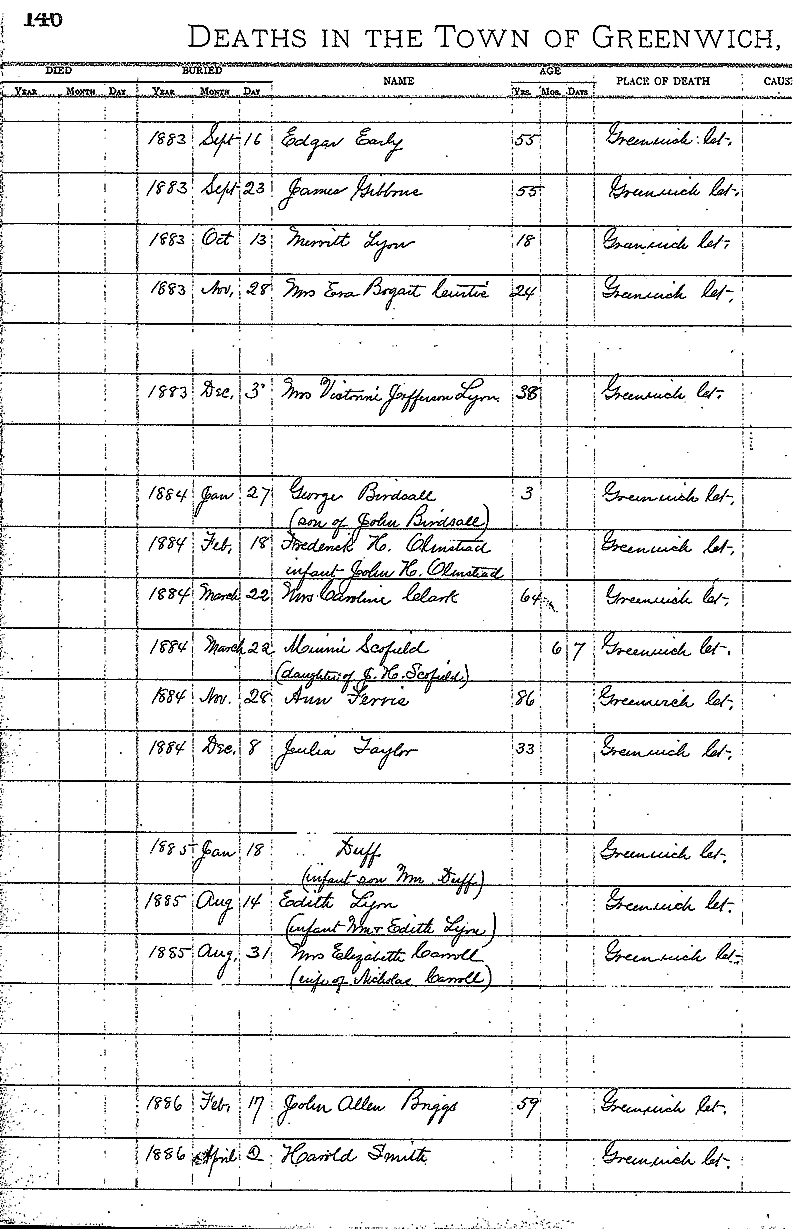 ---
Welcome | New | Cemeteries | Query | Photos | Probate | Town Index | Links | Lookups | Search