Welcome | New | Cemeteries | Query | Photos | Probate | Town Index | Links | Lookups | Search

---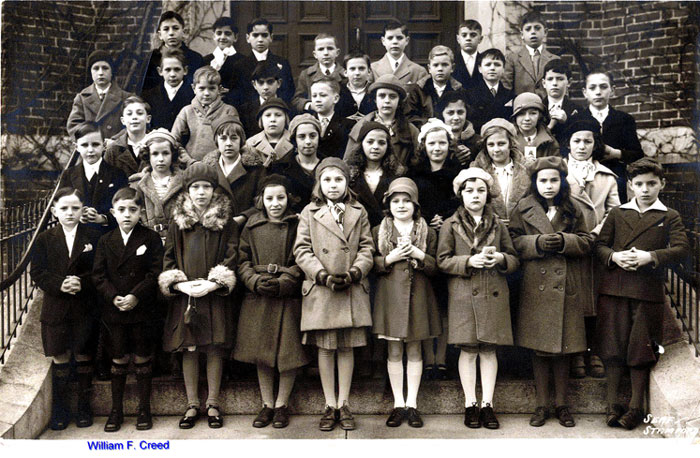 ---
William F. CREED with classmates
Writes contributor, James Smith, "The picture I thought was a grammer school photo looks like
a Catholic church photo. "One of the girls in the front row is holding a picture of the Virgin Mary in her hand.
It's possibly a Communion photo." James believes it's a school in New Canaan.
"I think Bill was probably in first or second grade at the time of this photo. This is the only photo that has a
Camera shop listed on the back it says SEAF Camera News, Stamford Conn."

If you have questions, comments or offers of photos/data for this collective project,
please E-mail
©2005-2015. Created 02 November 2005. Updated 6/02/09

Welcome | New | Cemeteries | Query | Photos | Probate | Town Index | Links | Lookups | Search