---
MULLIGAN, HAHN FAMILY PHOTOS
---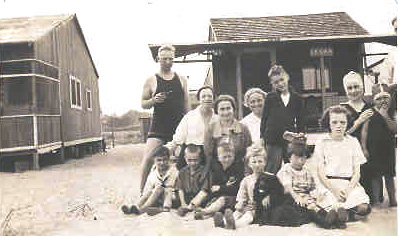 Back, beginning 2nd from left:

Margaret A. Mulligan (George) Hahn

Liz Leahy (best friend of Agnes Mulligan Bennett)

Agnes Mulligan (George) Bennett

Wm. F. Hahn

Mildred D.A. Hahn (on knees)

two unknowns.

Others named in picture, but cannot tag specifically:

Helen Mulligan (wed Fred Douglas)

Catherine (Sis) Callahan (wed Joseph Basta)

John Callahan

---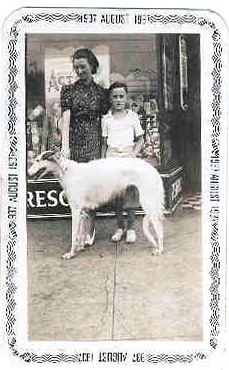 August 1937?
Kathrine (Aunt Caddy) Herold (wed Wm. H. Mulligan)

George Mulligan

dog - Agnes Mulligan's "baby"
---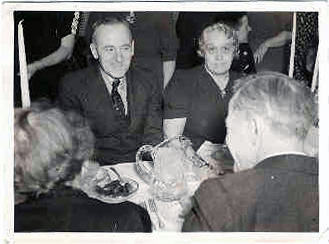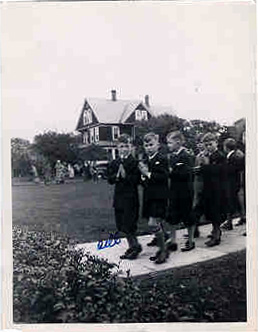 Confirmation of Wm. F. Hahn b. 1913 at Bridgeport. (others unknown)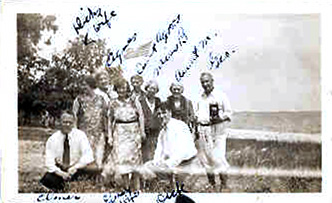 Back row:
Dick's wife | Agnes ? | Agnes Mulligan b. 1883 | Miss B
| Aunt M. (Mary Mulligan) b. 1861 | George (Mulligan)

Front row:
Elmer ? | Elmer's wife | Dick ?

---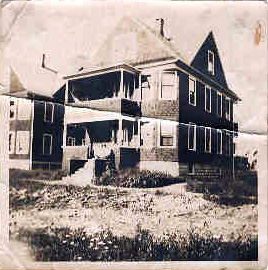 Says Gail, "I think the house is at Black Rock? And owned by the Mulligan family in the early 1920's."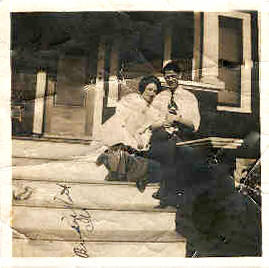 George and Margaret Mulligan Hahn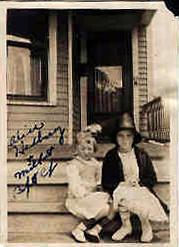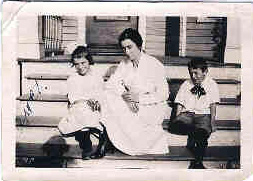 Margaret Mulligan Hahn w/children, Mildred Dorothy Ann Hahn on left and
William Frederick Hahn (my father) on right.
Contributed by
Gail Hahn Hutchcraft.
Gail is seeking to compare notes with researchers working on the HAHN, LYON, O'ROURKE, MULLIGAN, REILLY and related families of Fairfield County, CT. Thank you for your contributions, Gail!