On February 5, 2000, I received the following e-mail:
"Hi, my family goes back to Fairfield county (which I know little about)
I have some old Conn.. pictures I would like to share . . .
One is a photo of the 100 year anniversary of Westport,
another is of a "Congregational Church with a date of 1897, plus others.
Any suggestions? I have them scanned in and saved as jpg files. . .

I have a large family photo taken in mid 1800's of
'Jennings, Hull, and Alvord' families with what looks like a church in the
background, the picture has a list of names from left to right. Suggestions?"

Celeste has more family history of her family at:
http://www.familytreemaker.com/users/s/t/e/C-Stevens/index.html

note: Celeste would like to know about the area called "Green's Farms."
Says Celeste, "My grandmother has some old items mentioning it."
January 2013: I have lost touch with Celeste, so am unable to connect other
researchers with her at this time. Also, the above link is no longer functioning —M. Mead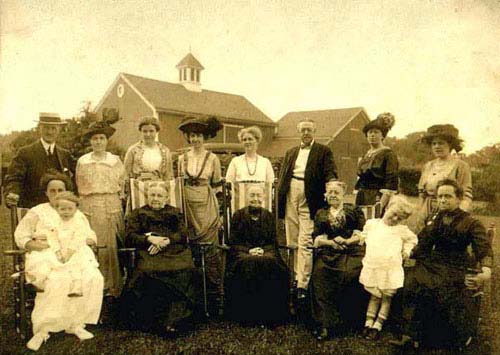 BACK ROW: Edward JENNINGS and wife, Evelyn, Olive HULL, Annie J. SMITH, Irene PENFIELD ALVORD & John ALVORD, Maud JENNINGS BEERS, Grace N. JENNINGS (Mrs. Oliver).
SEATED FROM LEFT: Mary L. TARLTON & son Ellis, (3 of 4 sisters--Eliza deceased)
Susan J. HULL, Mary J. ALVORD, Emily J. BEERS, Mary BURR JENNINGS (Mrs. John H. JENNINGS) and grandson Oliver JENNINGS.
MARY BURR JENNINGS ( MRS. JOHN H. JENNINGS).
NOTE: The initial "J" is for JENNINGS. Says Celeste Stevens, "
This picture was found in some of my mother's things."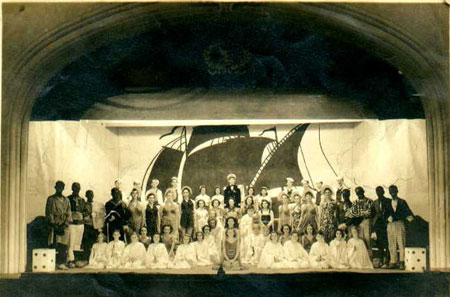 Celeste titled this photo, "100 year Westport Reunion."
She doesn't know the identity of these people.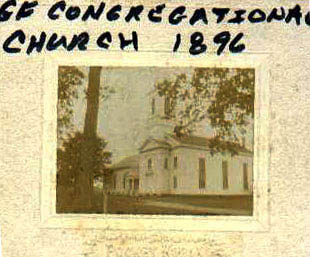 Unidentified photo of a church, dated 1896.