Welcome| New | Cemeteries | Query | Photos | Probate | Town Index | Links | Lookups | Search



---
THE ADAMS SCHOOL HOUSE, 1850
---
Adams School House
One school was on Jackson's Highway (Sport Hill) between John Jackson's barn and the causeway at the foot of Round Hill. This became Adams School.
—Helen Partridge,
Easton-Its History.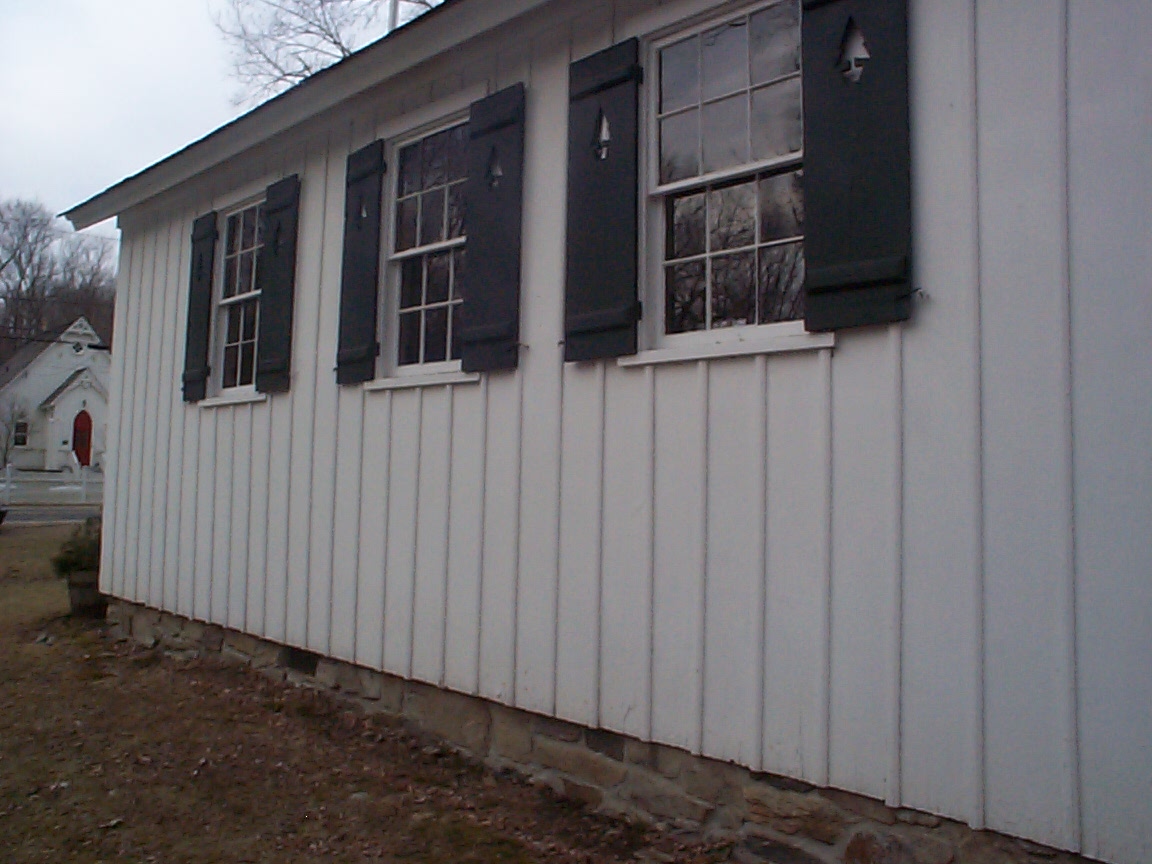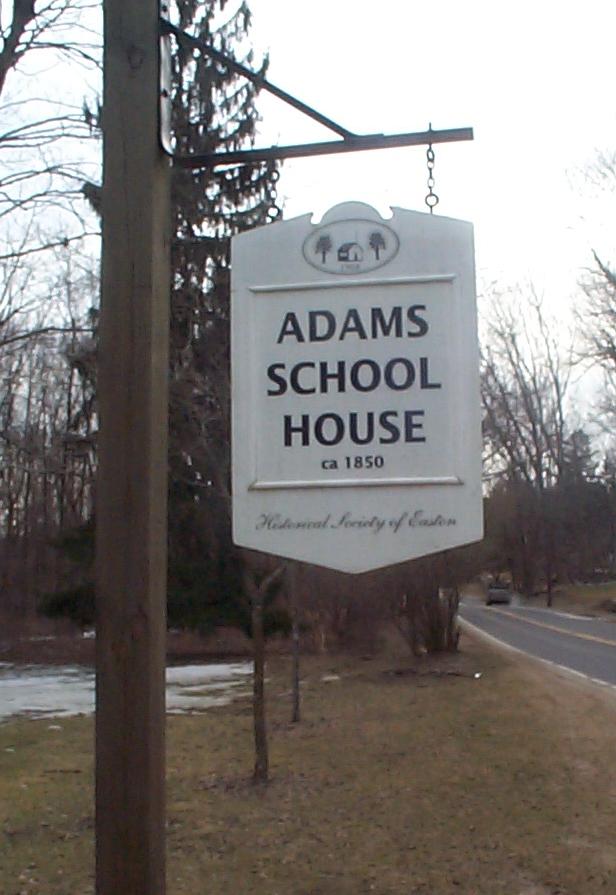 Side views and sign marking the site. The school house was moved to its present location on Westport Road.
Information source: Partridge, Helen. Easton-Its History. Collinsville, CT: Lithographic, Inc., 1972.
---
If you have questions, comments or contributions to this collective effort,
please e-mail Karen Steel.
© Copyright 1996 to 2010. Updated 5 Feb 2010

Welcome| New | Cemeteries | Query | Photos | Probate | Town Index | Links | Lookups | Search