Welcome | New | Cemeteries | Query | Photos | Probate | Town Index | Links | Lookups | Search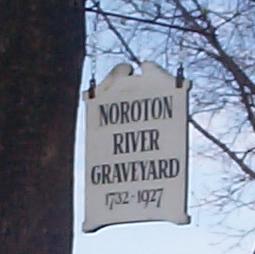 Noroton River Cemetery is located on the Post Road, south side in the Noroton section of Darien. It is bounded by a stone wall both in the front and on the Noroton River side. The majority of the gravestones inside the cemetery are so weathered that the inscriptions are no longer readable. Some of the gravestones have fallen and are sunken into the ground. Others are just broken with no sign of where the missing pieces might be. Some of the stones look to have been "inscribed" by vandals as well. Unfortunately, this cemetery also seems close to being lost.
To view the Hale Collection transcription of gravestones in this cemetery, click here.
---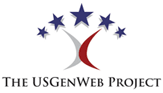 If you have questions, comments or contributions to this collective effort,
please e-mail Karen Steel.
© Copyright 1996 to 2008. Created April 2004. Updated July 2008 .

Welcome | New | Cemeteries | Query | Photos | Probate | Town Index | Links | Lookups