Welcome | New | Cemeteries | Query | Photos | Probate | Town Index | Links | Lookups | Search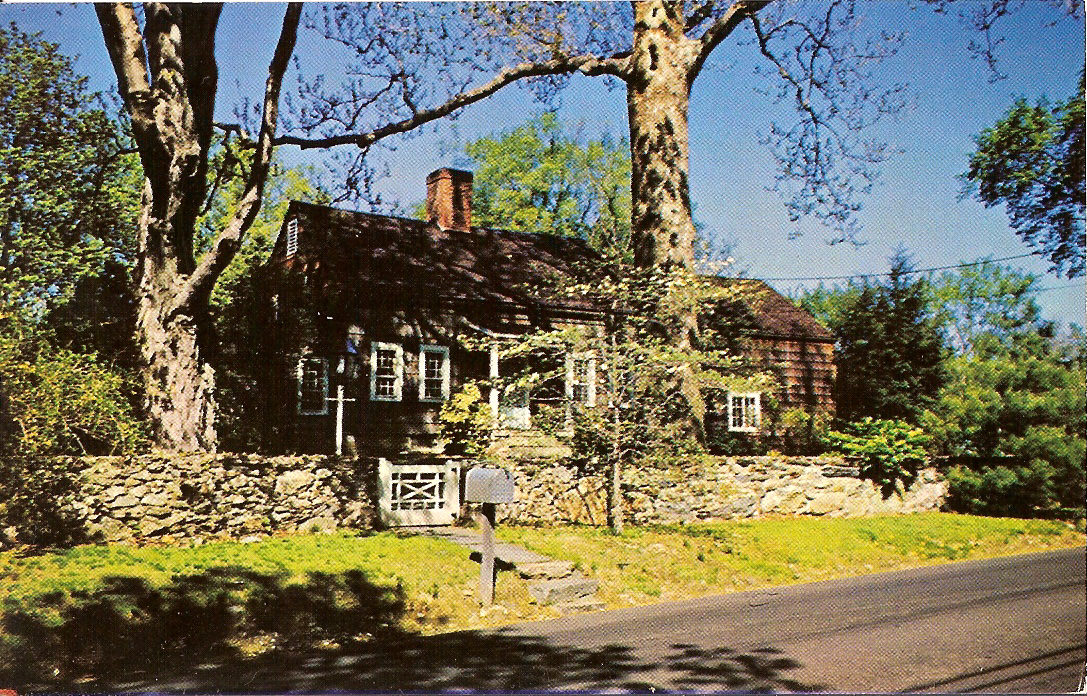 "Buttonwood Farm"
Date of the postcard is unknown.
About Buttonwood Farm
Buttonwood Farm is located at 379 Hollow Tree Ridge Road, Darien. It was originally built around or about 1720 by members of the Waterbury family.

Two trees on the town's Historic Tree Inventory are located at this address-an American linden and a sycamore.

Source: Darien Historical Society.
For more information about the Waterbury family click
here
.
---
If you have questions, comments or contributions to this collective effort,
please e-mail Karen Steel.
© Copyright 1996 to 2008. Created 6 August 2005. Updated .

Welcome | New | Cemeteries | Query | Photos | Probate | Town Index | Links | Lookups