Welcome | New | Cemeteries | Query | Photos | Probate | Town Index | Links | Lookups | Search



---
Andreas-Hoyt Cemetery, 1823
---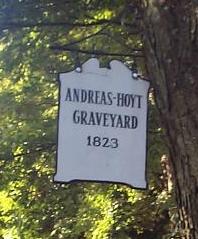 The Andreas-Hoyt Cemetery is located on Middlesex Road, near Ox Ridge in Darien. It is a long, narrow area of land surrounded by a stone fence and many shady trees. There are residences on both sides of the cemetery.

There are approximately 90 gravestones in the cemetery-the earliest dates from 1823, the latest from 1928.

To view the Hale Collection transcription of gravestones in this cemetery, click here.
---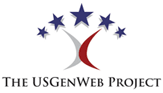 If you have questions, comments or contributions to this collective effort,
please e-mail Amanda Goodman.

© Copyright 1996 to 2016. Created June 2008. Updated January 2016 .

Welcome | New | Cemeteries | Query | Photos | Probate | Town Index | Links | Lookups | Search