| | |
| --- | --- |
| | |
| | |

ASSUMPTION CEMETERY • GREENS FARM, WESTPORT, CT

Many thanks to New Canaan Town Coordinator, S. L. Soltes, for photographing and contributing these photos. Writes Sharon: "There are two Assumption Cemeteries in Westport. The older of the two is called Assumption Cemetery, Old Kings Highway while the newer cemetery is Assumption Cemetery, Greens Farm.
This is page two of a two-page collection. See page one.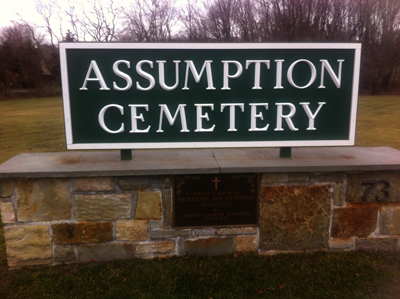 For the sake of brevity, I'm going to be referring to ACGF, which is the cemetery located on Greens Farms Road, about a quarter mile west of the intersection with Hillspoint Road. Both cemeteries are administered by the Roman Catholic Dioceses of Bridgeport and I believe that all the records for the cemetery are stored at St. John's Cemetery on Richards Avenue in Norwalk. With the exception of a few upright stones for the members of the priesthood, all the markers at ACGF are flush."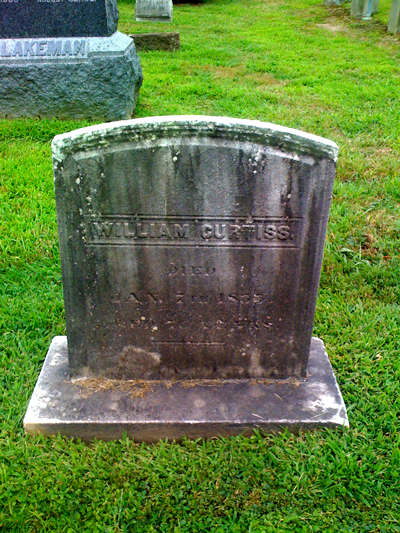 WILLIAM CURTISS
DIED
JAN 7th 1855
[unreadable Age]
---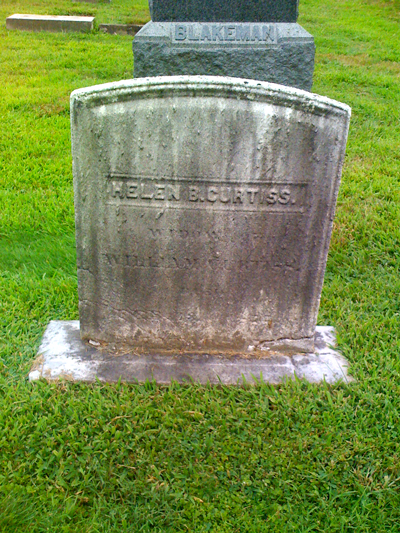 HELEN B. CURTISS
WIDOW OF
WILLIAM CURTISS
[unreadable]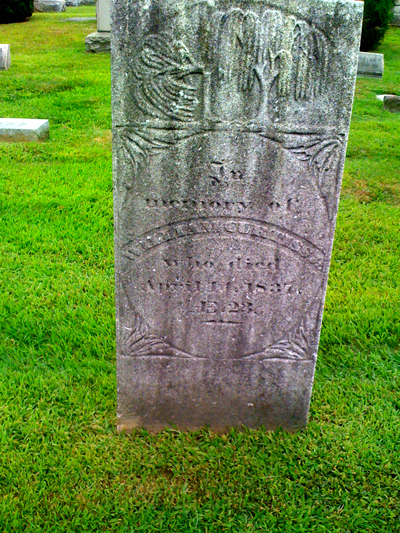 In
Memory of
WILLIAM CURTISS
who died
April 11 1837
AE 23 [28?]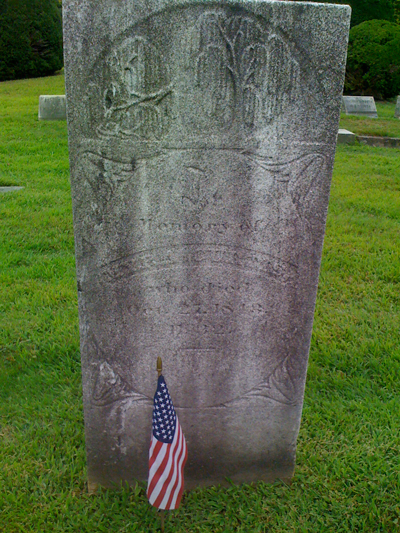 In Memory of
MYRA CURTISS
who died
Oct 27 18[12? 13?]
[unreadable]
---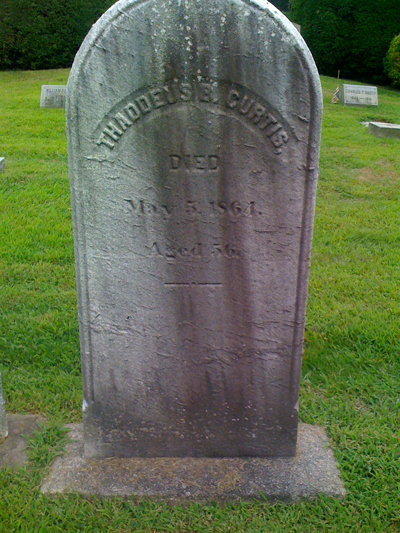 THADDEUS B. CURTIS
DIED
May 5, 1864
Aged 56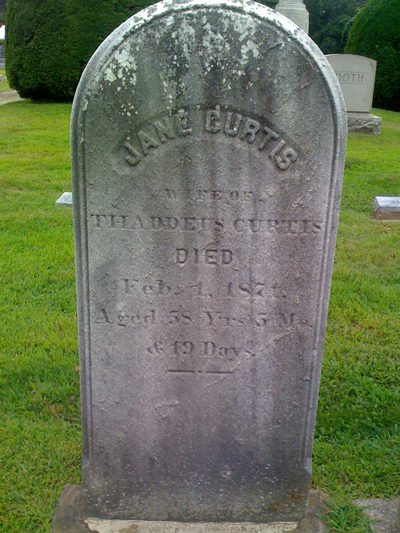 JANE CURTIS
WIFE OF
THADDEUS CURTIS
DIED
Feb. 1, 187[6?]
Aged 58 Yrs 5 Mo.
& 19 Days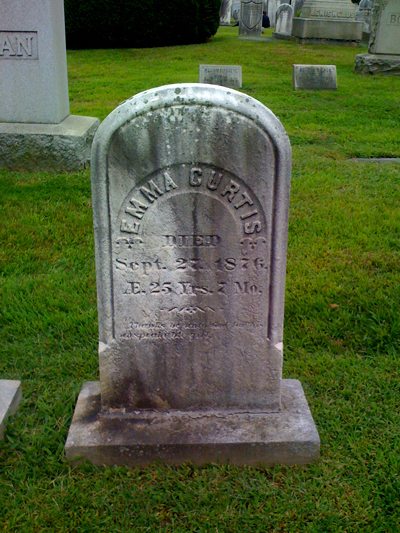 EMMA CURTIS
DIED
Sept. 27 1876
AE 25 Yrs 2 Mo.
Thanks be unto God for his
unspeakable gift.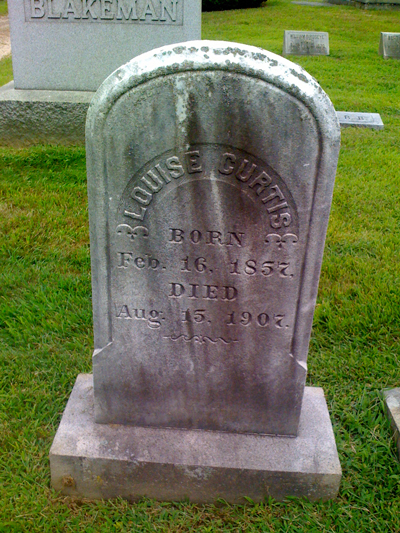 LOUISE CURTIS
Born
Feb. 16 1857
DIED
Aug. 15, 1907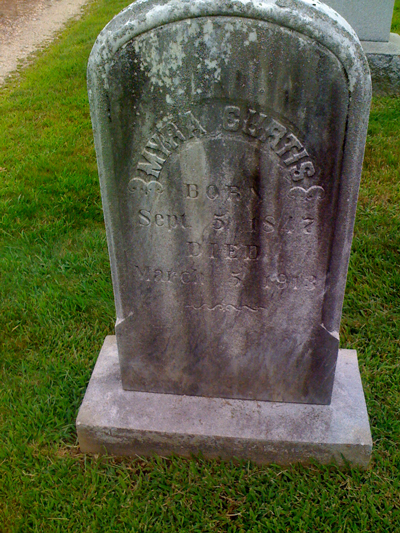 MYRA CURTIS
BORN
Sept. 5, 1847
DIED
March 5, 1913
---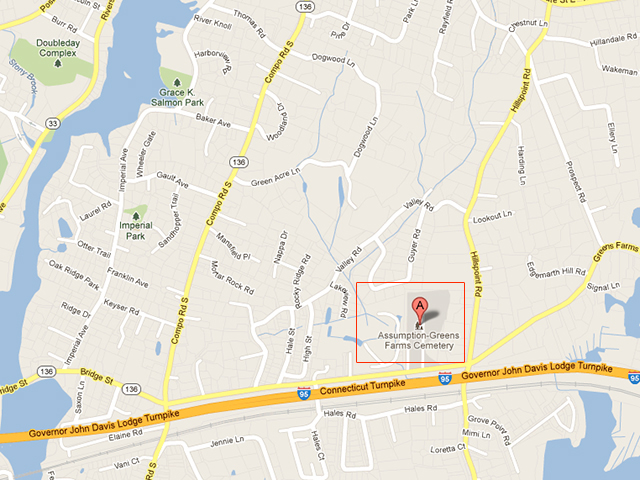 ---
---

Welcome | New | Cemeteries | Query | Photos | Probate | Town Index | Links | Lookups | Search
If you have contributions or suggestions for the Fairfield County Cemetery Transcription Project
here at CTGenWeb, please contact Cemetery Coordinator, Barbara Kaye.
© Copyright 1996 to 2013.
Photographs are owned by New Canaan Town Coordinator, S.L. Soltes. Created April 11, 2013.