Welcome | New | Cemeteries | Query | Photos | Probate | Town Index | Links | Lookups | Search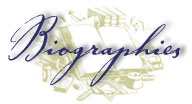 ---
BIOGRAPHY OF CAPT. BENJAMIN HUSTED
---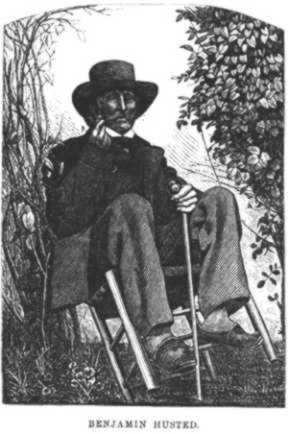 CAPT. BENJAMIN HUSTED was a son of Benjamin Husted and Sarah Dayton, and was born in Greenwich, Fairfield Co., Conn., April 1, 1784. Early in life he devoted his time to general merchan- dising, and for many years was a captain of a vessel making trips between New York and Boston and the intervening ports; later in life he devoted himself to agriculture.
He was one of the most prominentmen in town, several times representing his constituents in the State Legislature, besides holding all the more important town offices. He was a memberof the Methodist Episcopal Church, and gave liberally to its support.
He married Olivia, daughter of Samuel Mills. Their children were Samuel, Lydia (married Robert Scott), Sarah (married Zacharius Close), Benjamin and Mary E. (married Samuel Dayton). Of these, only Samuel and Sarah are now (1880) living. Capt. Husted died in February,1871, and his wife died in 1874.
* [NOTE: This biography was published in 1881 (see above) and does not constitute "proof" of early Greenwich, CT family history. This information should be used only as clues to suggest other resources for your research.--mp]
SOURCE: Hurd, D. Hamilton. History of Fairfield County, Connecticut. Philadelphia: J.W.Lewis & Co. (1881), p. 400.
---
ADDITIONAL HUSTED FAMILY INFORMATION:
Remington, Gordon L., FUGA. "Robert [2] Heustis of Westchester: His Ancestry and Descendants"
"New York Genealogical and Biographical Record, Volume 129, Numbers 1, 2,3 (January, April, July 1998 ).
If you have questions, comments or contributions to this collective effort,
please E-mail Maureen Mead.
© Copyright 1996 to 2003. Created 12 February 2000. Updated 2/18/03.

Welcome | New | Cemeteries | Query | Photos | Probate | Town Index | Links | Lookups | Search