---
---
The town of Norwalk is a coastal town bounded on the north by New Canaan and Wilton, on the east by Long Island Sound and on the west by New Canaan and Darien. Roger Ludlow purchased land in what is now the present town of East Norwalk on February 26, 1640, embracing the area of land lying between the Saugatuk and Norwalk Rivers. Not long after, Captain Daniel Patrick purchased an additional portion of land in what is known today as Norwalk.
In 1776, Nathan Hale, disguising himself as a teacher, was rowed to British-held Long Island and then on to New York to give a report to the British. Later, General William Tryon raided Norwalk with a combined force of over 2,600 Hessian and British soldiers and burned the town down, leaving only six homes untouched. After the war, the citizens of Norwalk rebuilt the town, adding coastal trade, manufacturing and shipbuilding to their farm businesses. Norwalk citizens manufactured clocks, watches, paper, pottery, and nails, and hats. Oystering peaked between 1885 and 1910, going from public oyster beds to oyster farms. Today, the oyster business is booming in Connecticut. Currently, Norwalk is home to approximately 80,000 residents.
---
Vital Records
---
Town Clerk
Andy Garfunkle, Town Clerk
125 East Avenue, PO Box 5125, Norwalk, CT 06851
(203) 854-7746
Hours: Monday through Friday, 8:30 am to 5:00 pm
---
Probate & Land Records
---
Probate Office
Town Hall
P.O. Box 2009
Norwalk, Ct. 06852-2009
(203) 854-7737
Hours: Monday-Friday, 9:00 am to 4:30 pm
Probate Records: 1802 to Present
Note: Earlier records may be found at the Fairfield and Stamford Probate Offices.
The Connecticut State Library has received most Probate records prior to 1850. Pre-1850 records are available on microfilm .
Land Records are recorded and indexed by the town clerk of each town and may be reviewed at town halls. Some records have been filmed by the LDS Church and can be consulted at you local LDS FHC. For a list, click here.
The Connecticut State Library also has microfilm copies of deeds, mortgages, releases and related records to about 1900. Grantor and grantee indexes are available, but there is no statewide index.
---
Cemeteries
---
Beth El

Beth Israel

Bouton

East Norwalk

Ferndale

Gregory

Hebrew

Kellogg-Comstock

Norwalk

Old Five Mile River

Pine Island

Raymond

Reed

Riverside

Rowayton

Sheffield Island

Silvermine

Smith

St. John's

St. Mary's

St. Paul's

Temple Israel

Town House Hill


Union
---
---
Libraries
---
Norwalk Public Library
1 Belden Ave., Norwalk, CT 06850
(203) 899-2780
Fax : (203) 866 - 7982
Hours: Monday and Thursday, 9 am to 9 pm; Tuesday, Wednesday, Friday and Saturday, 9 am to 5:30 pm;
Sunday (October through April) 1 pm to 5 pm.
South Norwalk Branch
10 Washington Street, Norwalk, CT 06854
(203) 899 - 2790
Hours: Monday, Wednesday, Thursday, Friday, & Saturday, 9:00 am to 5:30 pm, Tuesday 12 noon to 8:30 pm
The Rowayton Library 33 Highland Avenue, Rowayton CT 06853 (203) 838 - 5038
---
Historical Societies
---
Old City Directories can provide valuable clues to your family. The following Directories were printed for Norwalk:
Danbury (Bethel, Norwalk) 1885-92, 1897, 1908, 1912-77

Norwalk (So. Norwalk, Fairfield Co.) 1883, 1886, 1891-1977, 1986
---
Early Churches
---
First Congregational Church, organized in 1652 as a separate society from the town of Norwalk in 1726.
First Congregational Church South Norwalk, was first organized January 3, 1835 by Rev. Edwin Hall.
The Episcopal Church of St. Paul's Parish was incorporated in 1737 and the church building was built in 1743. In 1779, the church was burned down by Gen. Tryon, but was rebuilt in 1785 upon the same grounds. In 1840 a new building was erected.
The Norwalk Baptist Church was first organized August 31, 1837 with a renovation in 1870.
The First Methodist Episcopal Church, South Norwalk had their first service in 1787, but the formal organization did not occur until 1790. Since the organization there have been three additional churches formed from it. They are the Second Methodist Episcopal church at Norwalk, the Third Methodist Episcopal Church at Rowayton, and the Fourth Methodist Episcopal Church at East Norwalk
---
Books about Norwalk
---
Ray, Deborah Wing and Stewart, Gloria P. NORWALK, Being an Historical Account of That Connecticut Town. (1994)
Carter, Samuel. DESCENDANTS OF SAMUEL CARTER of Deerfield, Massachusetts, and Norwalk, Connecticut (1997)
Reed-Wright, E. CAPTAIN JOHN REED of Providence, Rhode Island, and Norwalk, Connecticut, and His Descendants through His Sons, John and Thomas, 1660-1909 (1989)
Alexander, O. DESCENDANTS OF MATHIAS OF DORCHESTER, Massachusetts, 1634, of Windsor, Connecticut, 1640 (and Wethersfield and Norwalk) (1989)
Don't forget that many old books have been scanned and are searchable at Google Books.
Some of the books are fully searchable and downloadable--while others include just a snippet. If there is only a snippet view, you can click over to find out where the book is located in a public library. Armed with that knowledge, you can call or visit your own local public library and request an ILL/Interlibrary loan. Good luck!
---
Sources:
[1] Hurd, D. Hamilton. History of Fairfield County, Connecticut. Philadelphia: J.W. Lewis & Co. (1881)
[2] Morrison, Betty Jean. Connecting to Connecticut. East Hartford: CT Society of Genealogists (1995)
[3] Lindberg, Marcia Wiswall. Genealogist's Handbook for New England Research. 3rd Ed. Boston: NEHGS (1993)
---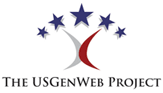 In grateful remembrance of former TC, Mr. Rod McKenzie,
September 12, 1936 – December 9, 2011.
If you have questions, comments or contributions to this collective effort,
please E-mail CTFAIRFI Norwalk Town Coordinator, Karen Steel.

© Copyright 1996 to 2012.
Created 9 Apr 2002. Updated Wednesday, April 4, 2012.
Welcome | New | Cemeteries | Query | Photos | Probate | Town Index | Links | Lookups | Search