Welcome | New | Cemeteries | Query | Photos | Probate | Town Index | Links | Lookups | Search


---
FITCH HOME FOR SOLDIERS, NOROTON HEIGHTS
---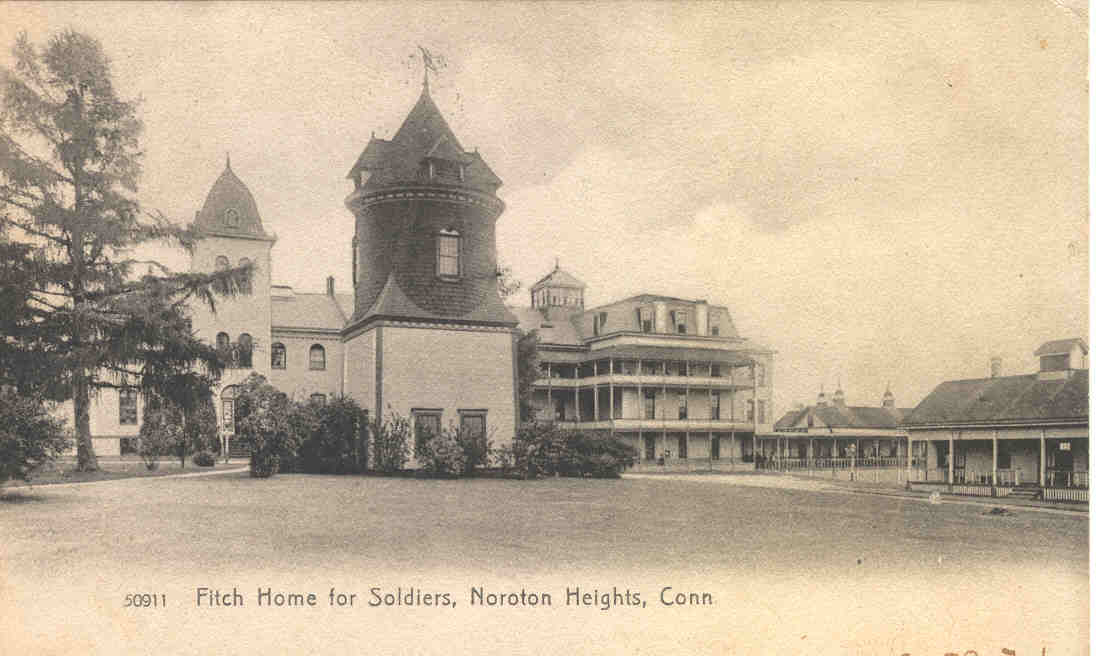 Fitch Home for Soldiers
Benjamin Fitch (1802-1883) was a millionaire who made his fortune with a chain of dry goods stores. During the Civil War his belief in the Union cause was the impetus for raising a Connecticut regiment for the Union army. He later built the Fitch Home for orphans of soldiers who had died in the service. The Home opened in 1867 at a cost of $100,000. Not long after, it was transformed into a home for disabled veterans. The buildings of the Fitch Home stood near the corner of Noroton and West Avenues until after World War II.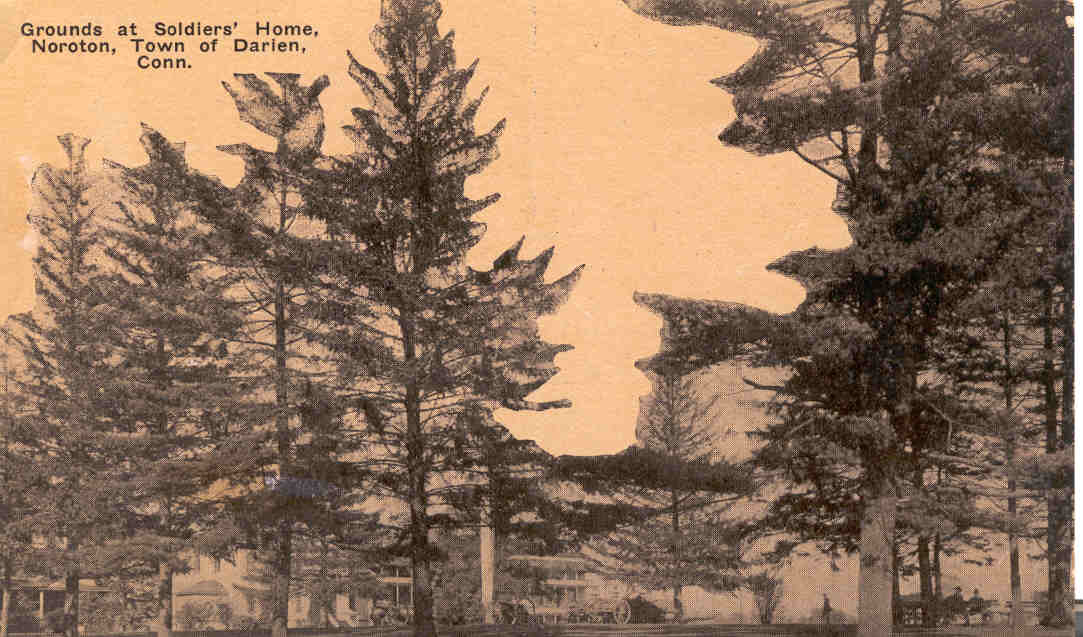 Grounds at the Fitch Home, Noroton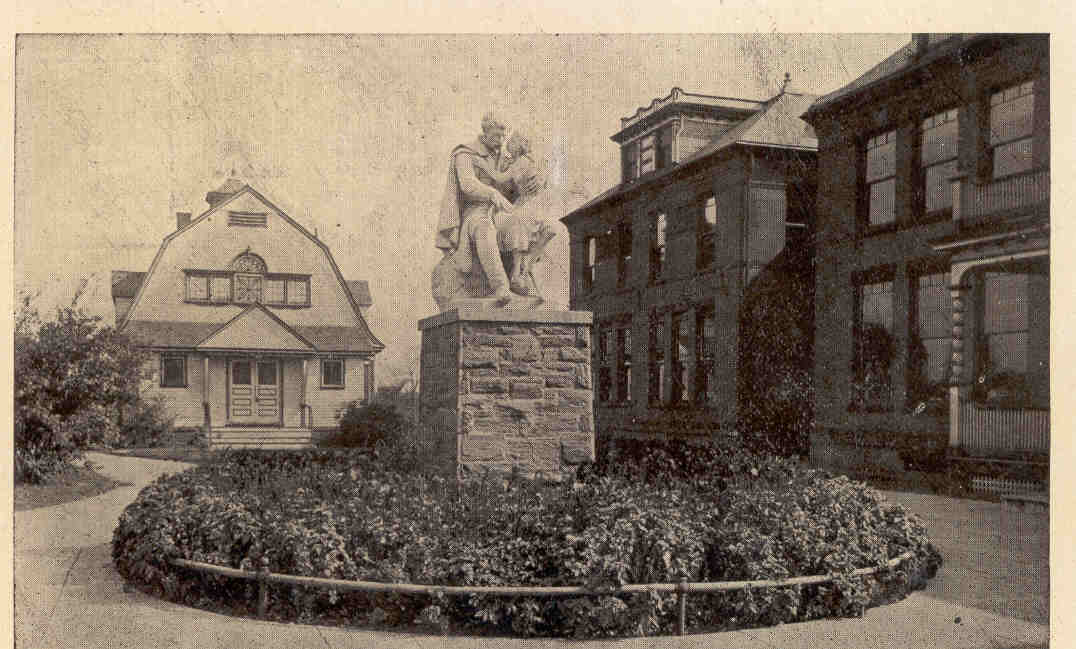 "Telling the Story" Statue on the Fitch grounds
Source: McLean, Louise H., "A Brief History of Darien" Darien Historical Sketches. Essex, Connecticut: Pequot Press, 1970.
For more information, please see:
---
If you have questions, comments or contributions to this collective effort,
please e-mail Karen Steel.
© Copyright 1996 to 2008. Created 27 August 2003. Updated June 2008.

Welcome | New | Cemeteries | Query | Photos | Probate | Town Index | Links | Lookups